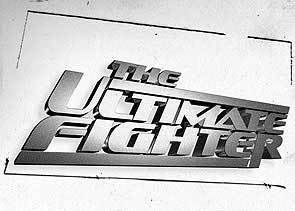 Here are some highlights of Episode 2 of The Ultimate Fighter 8:
Wesley Murch, the lone UK representative, makes a strong impression before his bout with John Polakowski ended prematurely as he suffered a leg injury.
Shane Primm, Efrain Escudero and Tom Lawlor advance with victories over Sean O'Connell, Ido Pariente and Ryan Lopez, respectively.
George Roop, with some good guidance from coach Frank Mir, impressed as he defeated Roni Delgado in a 2-round decision, as did Shane Nelson, who defeated Charles Diaz.
Probably the best two fights of this week's episode of TUF 8 in the 205-pound division; Ryan Bader defeated Kyle Kingsbury with an arm triangle while a frantic 3-rounder took place between Eliot Marshall and Karn Grigoryan.  The fight went back and forth; as a result, the bout went to an "overtime" round.  Marshall appeared to pull away as he bloodied up Grigoryan, yet Grigoryan managed to secure the decision win.
UFC president Dana White announced that Episode 1 winner Antwain Britt, due to a broken hand, would be unable to continue and that Marshall would be brought back to fight another day – or in this case, another episode.  After all of this, your final 16 fighters are:
Light Heavyweights
Krzysztof Soszynski
Jules Bruchez
Vinny Magalhaes
Karn Grigoryan
Eliot Marshall
Ryan Bader
Shane Primm
Tom Lawlor
Lightweights
Dave Kaplan
Phillipe Nover
Brian McLaughlin
Junie Browning
Shane Nelson
George Roop
Efrain Escudero
John Polakowski