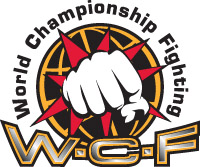 WCF hosted a card at the Shriners Auditorium in Wilmington, MA on Friday – with coverage from ESPN, HDNet and NBC – and according to Jack Encarnacao of Sherdog.com, the event was entertaining, to say the least – especially the featured attraction between Dan Lauzon and Brendan Hoxie.  Hoxie came to the ring wearing a crown to the "Price Is Right" theme song (seriously!!), but that would prove to be the beginning of the end for Hoxie as Lauzon pounced on Hoxie early; an early roundhouse kick, followed by lots of crushing hooks and hammerfists – although to Hoxie's credit, he had a strong chin despite it all – in addition to Hoxie being floored several times before the fight was mercifully stopped with 18 seconds left to go in the fight.
In other WCF action, Mike Campbell defeated Rich Moskowitz in the main event by way of a referee stoppage at 1:25 of the first round; not surprisingly, Moskowitz's corner complained of an early stoppage of the fight.  The bout between Chris Grandmaison and Jim Bermudez wasn't without controversy as the fighters landed outside the ropes and the referee re-started the fight in an ideal position for Bermudez to force an armbar and make Grandmaison tap out.  Grandmaison apparently was confused, unaware that the fight had been restarted, and the audience booed the referee as a result.
Jon Jones impressed as he overwhelmed Parker Porter by knocking him out in 36 seconds; Jones went to 4-0 with the win.  Dan O'Keefe grabbed a win by coming from behind to defeat Garth Krane with a TKO in the second round while Ken Stone defeated Ethan Keane 33 seconds into the first round with strikes.  John Benoit came away with a split decision win over Travis Lerchen while Dan Bonnell came back from a knee to the body at the end of the opening round to win a decision over Barrington Douse.  The WCF will return to the Shriners Auditorium on September 19.